November 18th, 2010 by shiny
Mix and match your rings with stackable bands in every style.
Stacking Bands by Daniel K.
It's the logical evolution of the stacked bracelet trend that's been going strong for a few seasons now – stackable rings. With versions available in every style – from the witty thunderbolts at House of Harlow 1960 (below) to the luxe, blingy version by Daniel K (above) – stackable rings make a great  alternative to the cocktail ring. Wear all of them for more impact, or less for a lower-key look, or mix and match different parts according to outfit and imagination.
Available online now:
Ariella Collection Stacking Rings, $88, Nordstrom
House of Harlow 1960 Five Stacked Jagged Rings in Gold/Silver/Rose Gold, $100, Revolve Clothing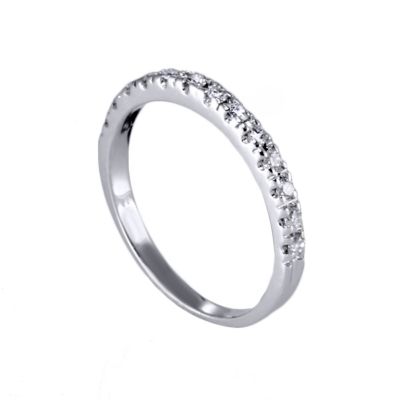 14K Stackable Black Diamond Band in Platinum, $349, Jewlr.com
Snake Vertebrae Stacked Rings, $106, Leviticus Jewelry
Oversized Stack Ring, $28, Topshop
ariella
,
daniel k.
,
house of harlow
,
jewlr.com
,
leviticus jewelry
,
stackable rings
,
topshop